Impact of RPA On Business
Keywords:
RPA, Business, Cost, Client
Abstract
Robotic Process Automation is a form of process automation which is directly based on software bots, a sole software and AI simulation. In simple words a process/practice which is used to automate the tedious process present in any given environment. RPA is basically a technology that allow anyone to integrate a software to their respective business in order to do either the repetitive tasks or task which require ample amount of computing resource. So, their main motive is to capture data from interface and then interpret it to the system and communicate with the other system which is connected to them via a network or systems. When we compare RPA with other similar traditional methodologies, RPA allows the company or the business to use this process with good cost efficiency and less time requirement in computing the process. Methodology: The research and review were done on google scholar, virtual LRC, and Microsoft academic research. With the data collected from these resources, which has been analyzed and evaluated according to the current strategies used by the tech companies in order to uplift their business from all possible way. Findings: It could be analyzed that majority of the global executives have said that RPA is a major improvement and an important component in digital market. And it could help in reducing the cost of additional resources that was required previously for the tedious workloads that was present in any business and many researchers suggest that it reduces 57% of manual errors. Conclusion: Hence the main reason to do a research analysis on this topic is to figure out how RPA impacts these businesses and how do they maximize the profit and simultaneously reduce the workload as well.
Downloads
Download data is not yet available.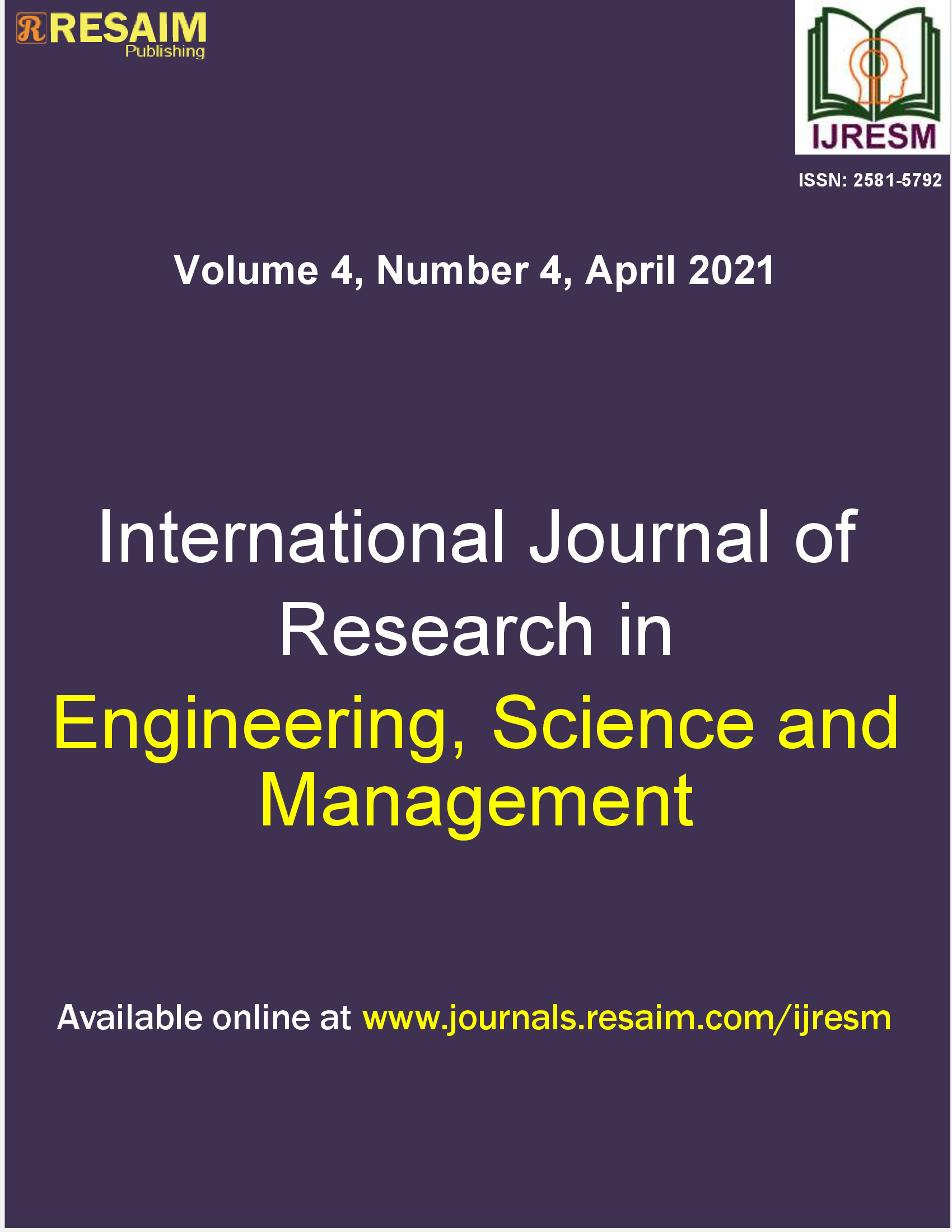 Downloads
How to Cite
[1]
K. A. Rajan, "Impact of RPA On Business", IJRESM, vol. 4, no. 4, pp. 150–151, Apr. 2021.
License
Copyright (c) 2021 Kuriakkottu Amalraj Rajan
This work is licensed under a Creative Commons Attribution 4.0 International License.