The Culture of the Charismatic Activities: An Assessment
Keywords:
Charismatic activities, Culture
Abstract
In the present study, the variety of themes that emerged from the immersion was used to create a Maxwell inspired researcher-made instrument which was administered to Church leaders. Concerning the themes that emerged, a validation through Schein's Cultural Assessment among selected focus group discussants of the Charismatic Community was made. The output of the study was a servant-leadership education dovetailing it to the findings of the study which are as follows: (1) There is no significant difference in the self-assessment of the Charismatic church leaders, community leaders and members in the aspect of the thematic areas that encompass their language usage; promotion of gender-sensitivity and equality; and management function practices. (2) The community's cultural aids are the following shared tacit assumptions: A leader is a servant-leader (a), Personal sharing is an essential element in building up our relationship with tour brothers and sisters, as more and more we open our lives to them, they become an intimate part of our lives (b), the past does not determine our future (c), and "Fellowship (sports, outings, picnic, etc.) can increase the bonding of the group. (3) The community's cultural hindrances are the two shared tacit assumptions: The Charismatic Community can only grow in number to the extent that our leadership resources allow only with continuity and one's personal commitment can the purpose of household groups be achieved.
Downloads
Download data is not yet available.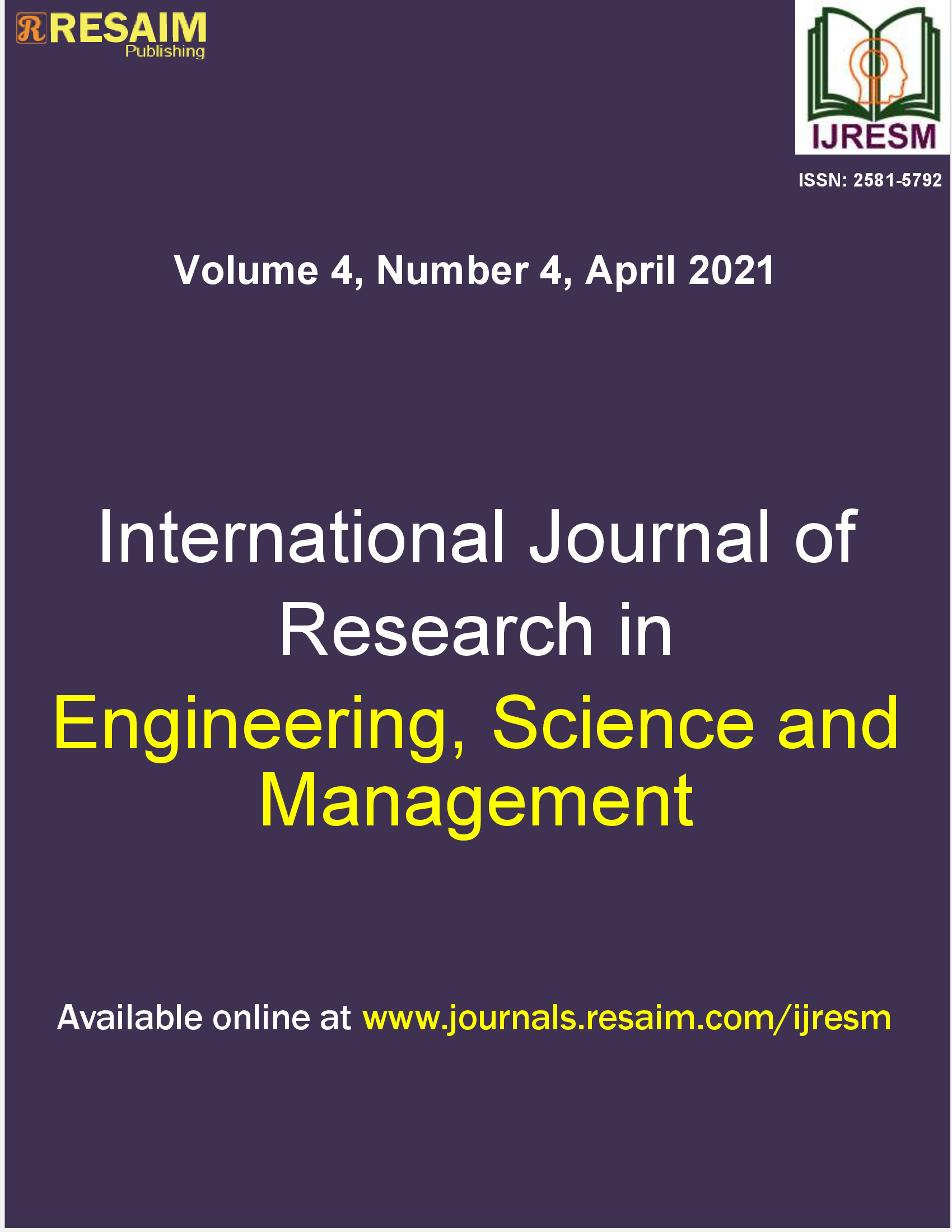 Downloads
How to Cite
[1]
B. F. Ramos, "The Culture of the Charismatic Activities: An Assessment", IJRESM, vol. 4, no. 4, pp. 212–225, May 2021.
License
Copyright (c) 2021 Bernardo F. Ramos
This work is licensed under a Creative Commons Attribution 4.0 International License.